Upcoming activities and events
School Activities and Community Events will be posted here according to category. The postings may not be a Warren Consolidated Schools' program or event, nor is the district in any way affiliated with the advertised program. Registration or distribution of this flyer at a district facility is not an endorsement, sponsorship or approval by the district of the activity or program advertised.
Nonprofit organizations that want to advertise on our website contact Renee Burch for approval.
---
School Activities, Athletic Camps, Class Reunions and Fundraising Events: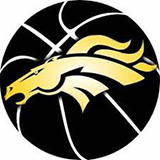 Stallion Boys Basketball Camp
June 17-20
The camp for players that want to improve!
Location: Sterling Heights High School
Boys entering grades 4th – 9th
Time: 9:00am- Noon
Cost: $80 (Includes Camp T-Shirt)
Click here for registration form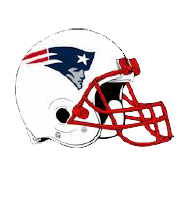 Patriot Nation Family Football Camp
June 17, 19, 20
Grades 3-9: 9:00 am - 12:00pm
Grades 9* - 12: 12:30 pm – 3:00pm
Cost: $50* (Incoming 9th Grade only pay once)
Where: Cousino High School Football Stadium
Hoover between 12 & 13 Mile Road
Click here for registration form
Mott High School Class of 1969 50th class reunion information
Date: August 10
Time: 6pm
Location: Ernie's 16655 19 Mile Road Clinton Township, MI 48038
Cost: $30/per person/hors d'oeuvers/cash bar
Dress: casual
Contact:
Anna (Bonanni) Cole 313-407-8855
Barb (Zbozien) Hutton 586-405-6356

---
Resources - Help Within the Community
In these tough economic times, many families are facing or have experienced the loss of jobs, health care and other necessary supports. The following is a list of agencies to contact if you or someone you know is feeling the effects of this economic crisis:
Glasses: Lions Club – contact School Social Worker
Health Care for Children: MiChild/Healthy Kids (coverage up to age 19) www.michigan.gov/mdch, and click on Health Care Coverage.
Job postings: A new link to a variety of private sector jobs in the community set up by the State of Michigan – www.michigan.gov/jobs
United Way 2-1-1 is a free, easy-to-remember telephone number that connects people with resources that improve their lives. The 2-1-1 call specialists are available 24 hours a day, 7 a days a week, and are ready to provide information about a wide range of community services – including health care, job training, child care, mortgage foreclosure assistance and more.