Grant Opportunities
School Wellness Award
The 2019 SWA Award Application is now open!
If you registered for the SWA in past years, just log in. If not, register NOW to apply for the 2019 Award.
Application deadline: April 18, 2019, Midnight EST.
The School Wellness Award (SWA) recognizes schools that are making significant policy and environmental improvements in their environment related to healthy eating, physical activity, and tobacco-free lifestyles. The SWA is sponsored by the Michigan Department of Health and Human Services, in partnership with the Michigan Department of Education, United Dairy Industry of Michigan, Blue Cross Blue Shield of Michigan, Michigan Action for Healthy Kids, and Michigan's Health and Wellness Education Workgroup.These partners want to honor schools that are working hard to create healthier school environments.
---
Your high school athletes could be the next Michigan chocolate milk mustache celebrities!
The deadline for the Fall Sports Chocolate Milk: Nature's Sport Drink Grant is April 24, 2019.
If your high school athletes aren't powering up with low-fat chocolate milk, then this is a great opportunity to get started! Chocolate milk is 'Nature's Sports Drink', and provides many important nutrients needed for overall health, including calcium, potassium and vitamin D.
We are now accepting applications for the 2019-2020 school year!
Click here to view and print the 2018-2019 Chocolate Milk: Nature's Sports Drink Grant Requirements (PDF).
High school sports teams in Michigan will be rewarded with cash to purchase low-fat chocolate milk for their team to replenish after practices and games for the entire season (cash value determined by size of team), up to two soft-sided wheeled cooler bags for easy milk transport, prizes, nutrition education materials to use for the promotion of Chocolate Milk: Nature's Sports Drink, and professional posters featuring the teams' chocolate milk mustache photo!
---
MI Elementary and Middle Schools
Invited to Apply for Wellness Programming | MIBluesPerspectives
https://www.bcbsm.com/index/about-us/why-choose-us/healthy-communities/grants-and-contributions.html
Building Healthy Communities Program
We pay a high price for childhood obesity in our state. It affects children's health and school performance.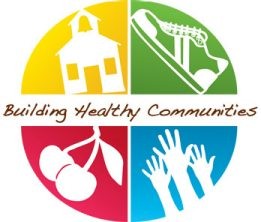 Building Healthy Communities works to create supportive school environments through healthy eating and physical activity.
We have three programs: The Step Up for School Wellness Program, the Elementary School Program and the Middle School Program. Read more about these programs in our program fact sheet.
---
School Grants for Healthy Kids
---